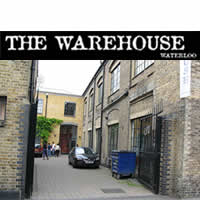 The Warehouse
13 Theed Street
Waterloo
London
SE1 8ST
The beautifully converted old warehouse is now a studio/concert space and home to many of London Ear's concerts.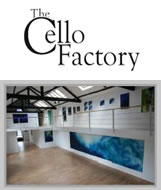 The Cello Factory
33-34 Cornwall Road
Waterloo
London
SE1 8TJ
Round the corner from The Warehouse, The Cello Factory is both one of the festival's concert venues and also home of The Festival Club, hosting the Festival Exhibition, pre-concert talks, scores and CDs for perusal and for sale, listening stations with recordings of London Ear composers past and present, refreshments and reasonably priced light meals.
73 Waterloo Rd
Lambeth
London
SE1 8TY
The beautiful, spacious, classical style church is two minutes walk from The Cello Factory, and provides the perfect acoustic for the Helsinki Chamber Choir concert.
Rambert: Mercury Studio

99 Upper Ground
London
SE1 9PP
T: 020 8630 0600
info@rambert.org.uk