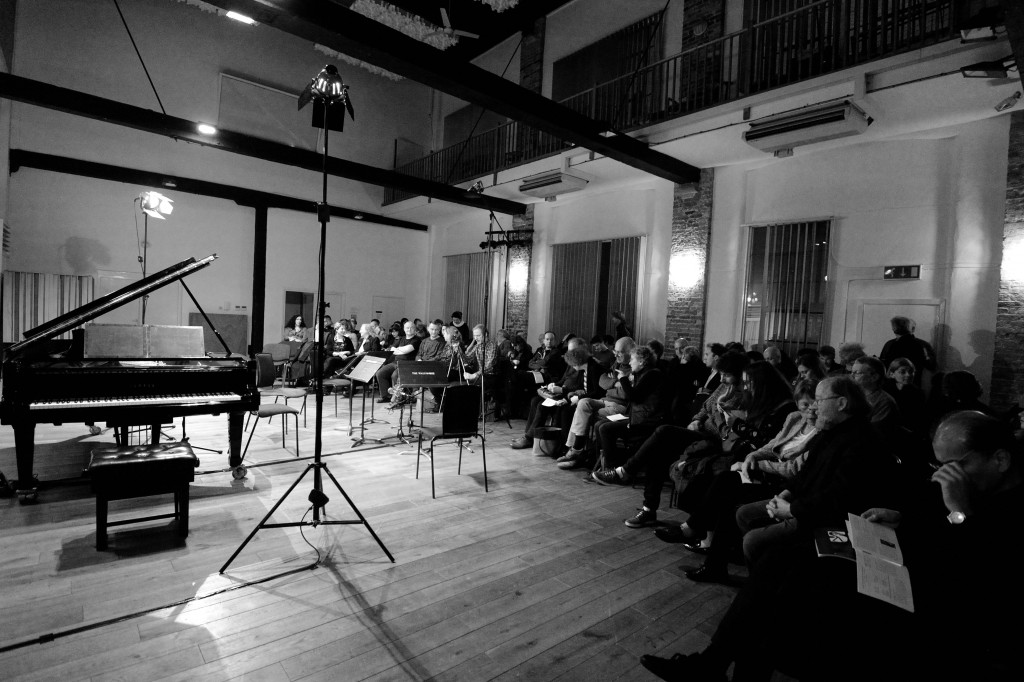 Pre-concert talks, in The Cello Factory (the Festival Club), will commence at the times listed below. Fifteen minutes prior to the talk there will be a performance of a Sequenza by Luciano Berio.  There is no admission charge for the performances or the talks.

24th March, 6.15 pm: A talk by composer Christopher Fox about his new work Caoineadh
25th March, 6.15 pm: Some of the composers from the following concert in conversation with the Festival Directors
26th March 5.45 pm: Talia Pecker Berio in conversation with Andrew Kurowski and the Festival Directors on the music of Luciano Berio

26th March 5.45 pm: A talk by the distinguished musicolgist Tim Rutherford-Johnson
The following rehearsals will be open to the public, and admission is free:
22nd March, 14:00-16:00: The Cello Factory – Uroboros Ensemble
23rd March, 16:30-17:30:  The Warehouse – Ensemble ö!
24th March, 11:00-12:00: The Cello Factory – Neo String Quartet
Please note the following points:
It is essential to be completely silent during rehearsals.  At appropriate moments, if players pause their rehearsal, listeners may order drinks from the bar, but care must be taken that there is no noise from glasses being 'clinked' or moved around.
If the players have time during, or at the end of a rehearsal they may invite listeners to ask any questions they may have, but this cannot be guaranteed.
The players involved in the rehearsals may ask that a rehearsal is private, in which case listeners will be asked to leave.