Date - Thursday 21 March
7:00 pm The Warehouse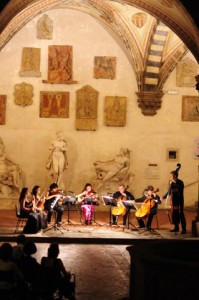 6pm – Pre-concert talk in The Cello Factory, where drinks and snacks will be available to purchase. Andrea Cavallari in conversation with two of this evening's composers.
FLAME (Florence)
Claudio Ambrosini – conductor
FLAME – an appropriate name for this fiery ensemble from Florence. Renowned in Italy for their burning commitment to new music, their programme includes three works by Fausto Romitelli, considered one of Europe's hottest talents until his tragic death in 2004 at the age of 41, a world premiere from the bright young Luisa Valeria Carpignano, and works by the celebrated Jonathan Harvey and Salvatore Sciarrino.
Fausto Romitelli (IT)
Domeniche alla periferia dell'impero: Prima Domenica & Seconda Domenica; La Sabbia del Tempo *
Luisa Valeria Carpignano (IT)
Disegni trasparenti (LEF commsission) **
Claudio Ambrosini (IT)
De Vulgari Eloquentia
Jonathan Harvey (GB)
The Riot
Salvatore Sciarrino (IT)
Lo Spazio Inverso
FLAME (Florence) is a group of performers chosen from amongst leading European and American musicians. All are widely experienced and have enjoyed considerable international success. FLAME was founded with the belief that the best classical musicians can reveal a new poetic legacy which can reach out to embrace listeners, in short a dialogue with the public. FLAME's members have a shared enthusiasm for contemporary music in all its forms, for the avant-garde and for experimental research. Since 2011 FLAME has been Ensemble in Residence at 'Le Murate', a recently opened new centre for contemporary art and music in Florence. Since its inception in 2008 FLAME has performed an extensive repertoire of recent music, including a series of concerts celebrating Elliott Carter's 100th birthday, for which they were joined by the world-famous duo Heinz & Ursula Holliger.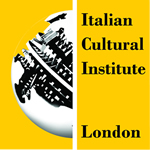 Tickets £10/£7 available on the door